Before and After...........





If your backyard is a disaster with only red clay, we can help.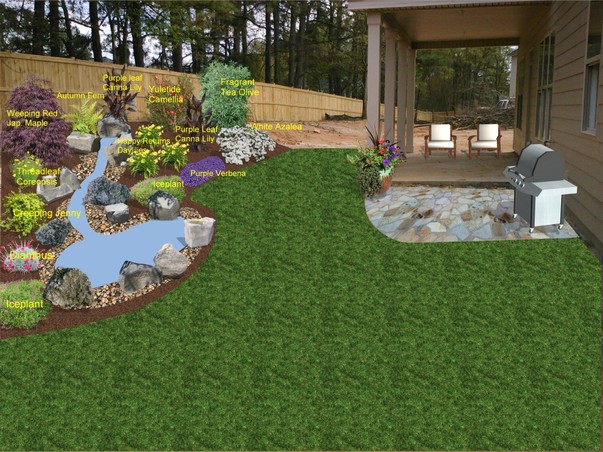 Our Picture Rendition Design can help visualize the possibilities of eyesore areas.
Once we have installed our design, the results are often better than the computer can illustrate.
When your patio area is drab concrete, we can beautify it.
By overlaying the concrete with Pennsylvania flagstone and veneering the walls with Tennessee fieldstone, we turned this area into a timeless outdoor living area.
We incorporated LED landscape lighting into the stonework so the patio can be enjoyed in the evening as well.
View from the house, one season later!
If your landscape is present but awfully awkward, we can come up with a solution.
Here we turned a difficult to mow area into a lovely transition courtyard.
When your backyard slopes too much to grow grass, we can fix it.
We built this patio with Pennsylvania flagstone and Belgard landscape blocks to create a terrace to accommodate many guests.